About Leslie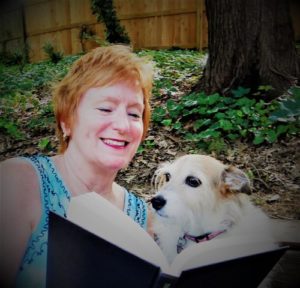 Leslie Hachtel sat down one morning years ago and wrote a novel. It was either that or clean her house. It wasn't a very good book, but suddenly she had found her passion. But, she still had to make a living.  Her various jobs, including licensed veterinary technician, caterer, horseback riding instructor for the disabled and advertising media buyer have given her a wealth of experiences.
So far, she has sold an episode of a TV show, had a screenplay optioned and produced nine novels, including six historicals and three romantic suspense. The last in the 'Dance' series should be released this summer. It is called "A Dance in Time".
Leslie lives in Cordova, Tennessee with a fabulously supportive engineer husband and her writing buddy, Jakita, a terrier and she loves to hear from readers.